Tis the Season for Skincare Magic
Free Hairband. Free Shipping.
Receive a FREE hairband with every purchase, because we believe in pampering you from head to toe. Color chosen randomly for that extra holiday surprise! (Aqua Gel On The Go is excluded) Until supplies last.
Holiday Cheer Doubled
20% Off Referrals for You and a Friend
Join Cure Rewards in this holiday season! When you refer a friend, both you and your friend will receive a 20% off coupon upon their first purchase. It's a win-win for you and your friends! (Upgraded to 20% off from 10% off coupon until the end of December.)
3-Step Body Skincare at Home
Effective Ingredients

Formulated with 90% activated hydrogen water, a powerful antioxidant

Dermatologist Approved

Reviewed by professionals and clinically tested - suitable for sensitive, acne-prone skin

Award-Winning

WBA's "brand of the year", Watsons HWB award's "best selling exfoliator" and more

Instant Result

Gently buff away dry, dull skin and reveal a glowing, baby-smooth skin
Aqua Gel Exfoliator
Regular price

Sale price

$39.00
Achieve smoother, luminous skin with an award-winning, gentle exfoliator. Crafted in Japan, our fast-acting formula with 90% Activated Hydrogen Water, a powerful antioxidant gently cleans and softens your skin in just 3 minutes.
- 8.82 oz / 250 g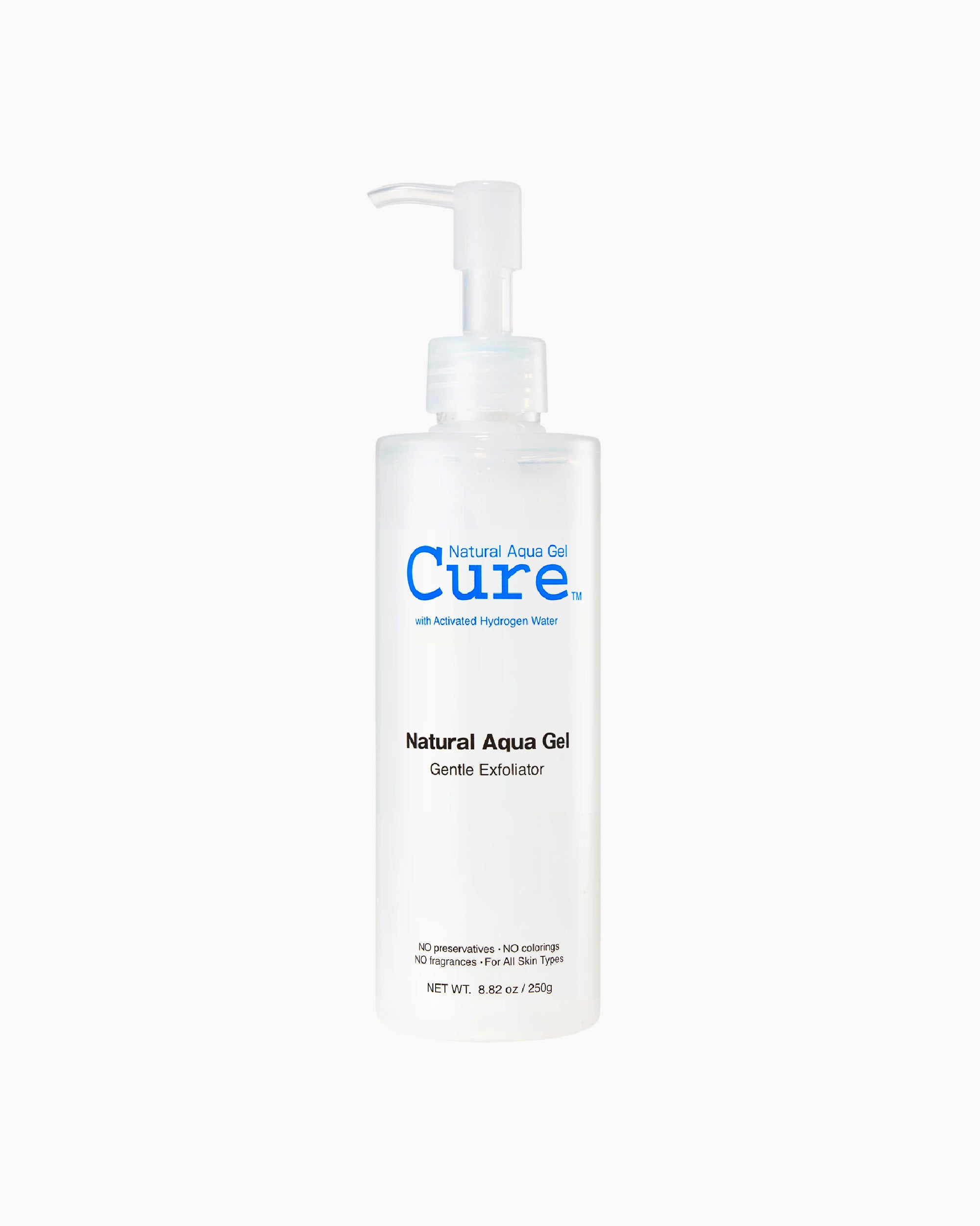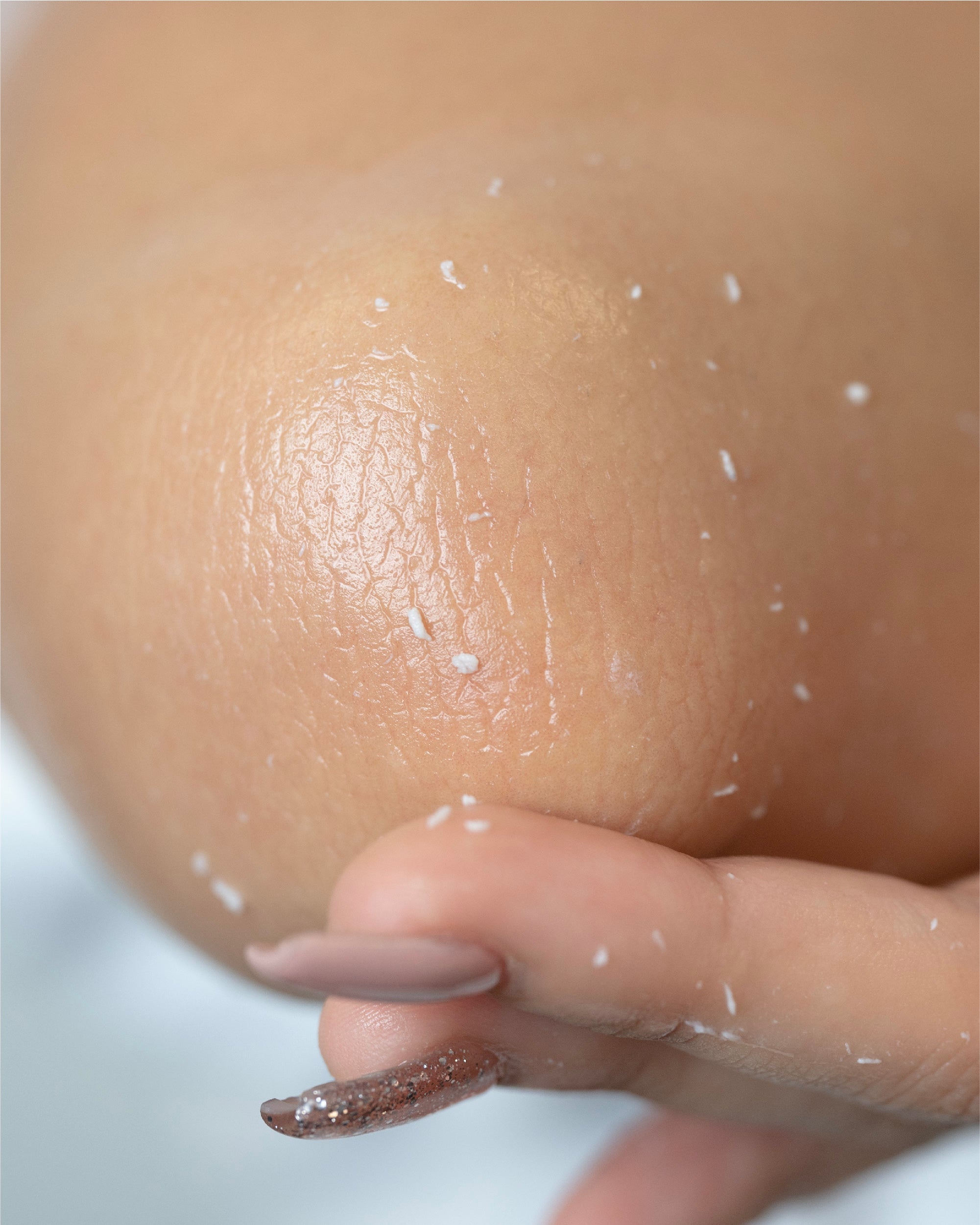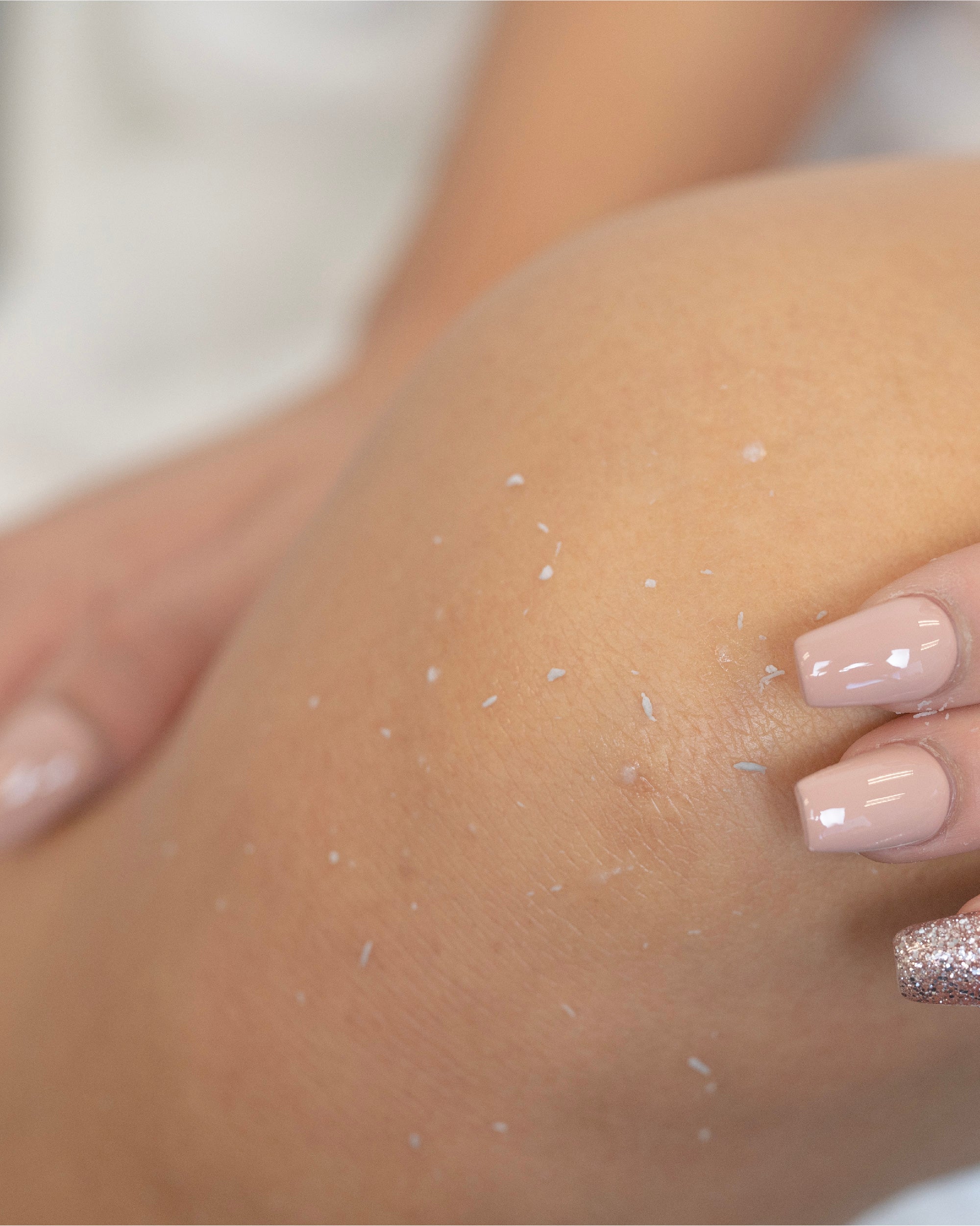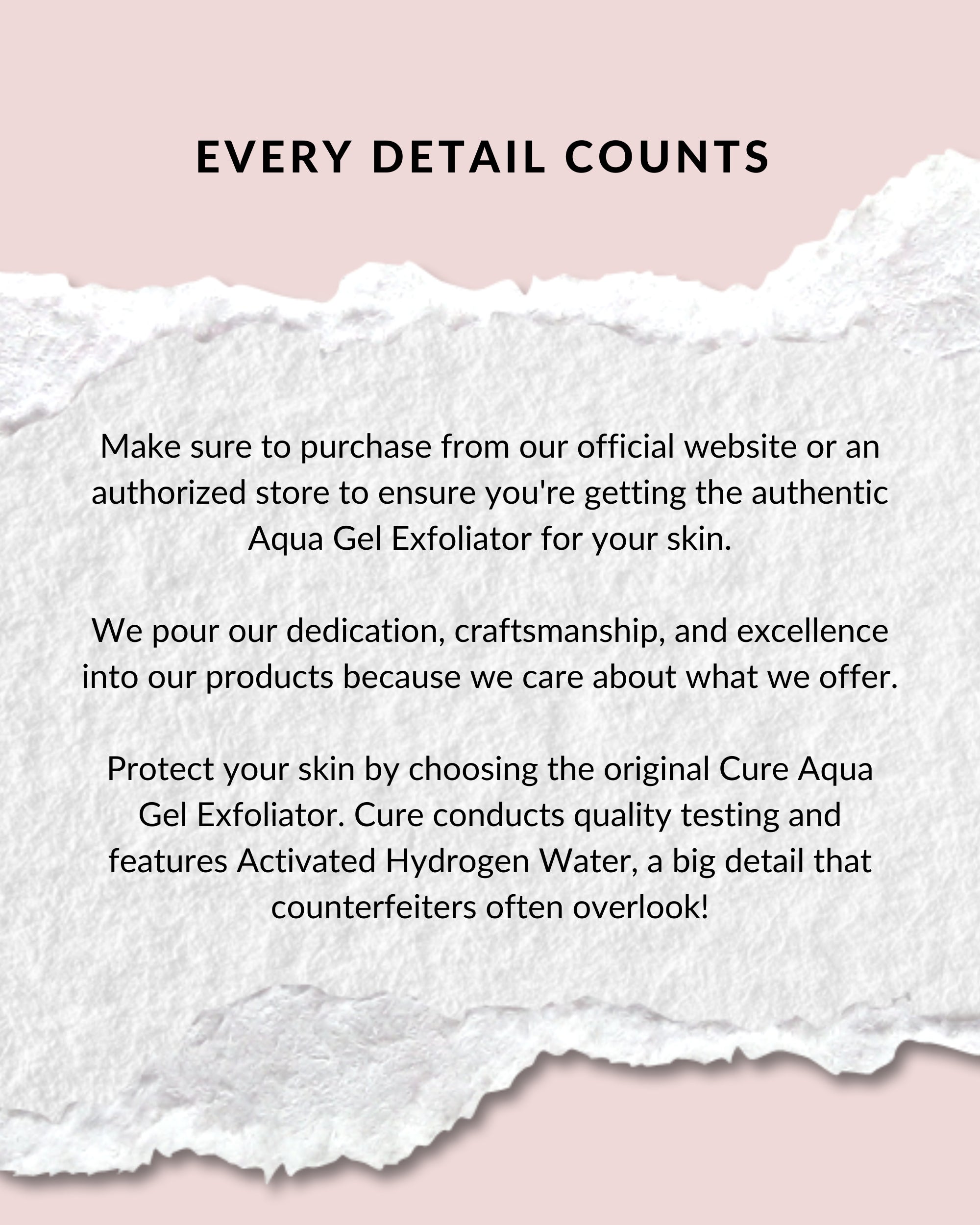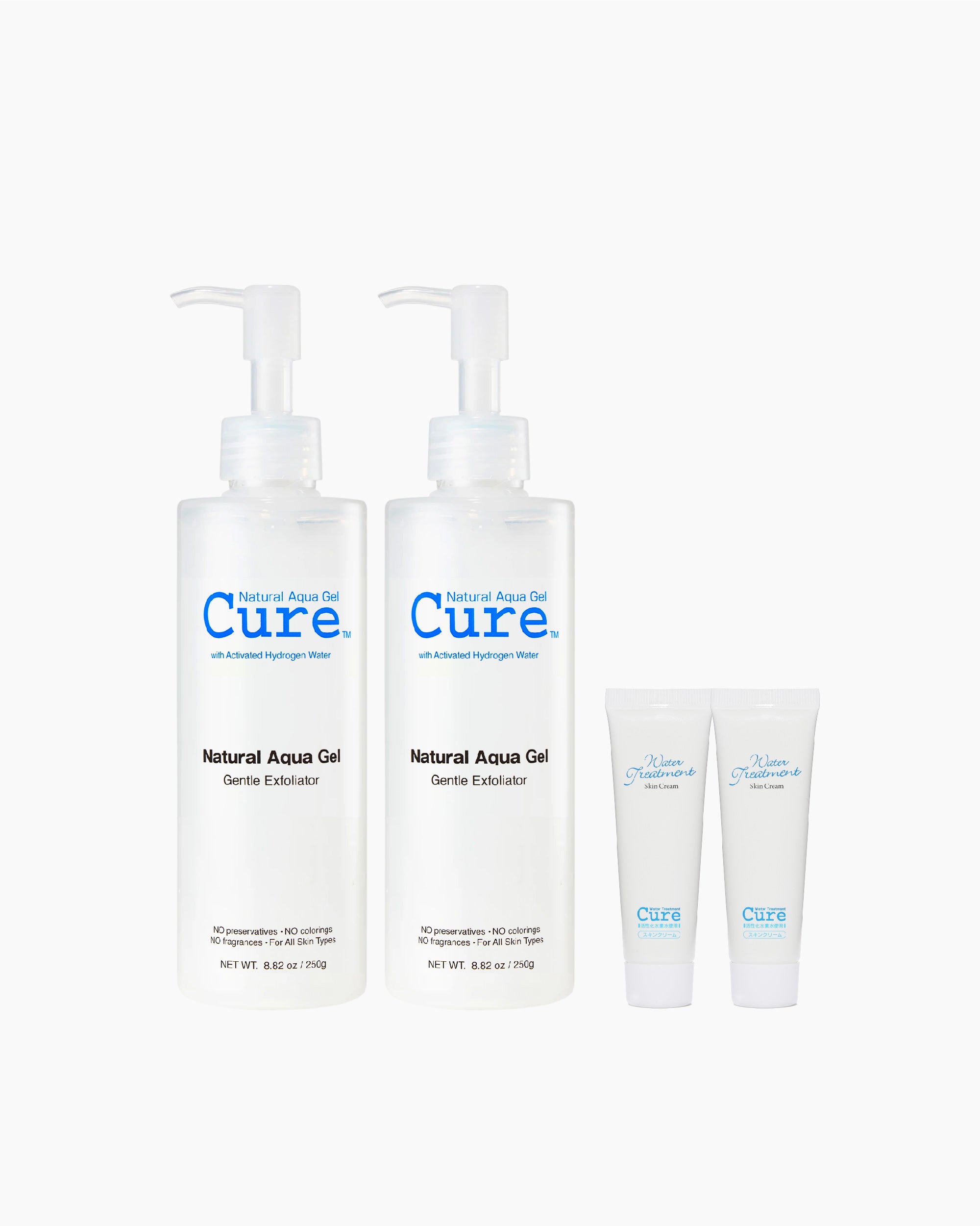 What Our Customers Say
I've found one that works for my skin I'm a acne prone skin girly who has really sensitive skin who can't use just any ingredients on my skin this gently removes my dead skin layer and reveals supple soft skin I love the ingredients it's definitely non-pore clogging it's not fragranced it's does what it says it does.

Julissa A
As a dedicated exfoliator, this is by far the best ever! After use, all dead skin is gone and my skin feels fabulous! Do not hesitate!! I promose you will LOVE, LOVE, LOVE!!!

W.M.
No other exfoliator works as well as this one. I use this to reveal smooth, healthy skin on my face, and have even used it on my body before. It is the best exfoliator I've ever tried.

Kathe H
I found this product through a recommendation by a friend who has amazing skin. The first time I tried Cure Agua exfoliating gel my jaw literally dropped! It worked so quickly and left my skin so smooth.

Tania H
The only hydrating cream that doesn't give me breakouts. My facial skin texture becomes better/hydrated/smooth/dewy.

Bernadette Y
I have very dry skin and this is a wonderful moisturizer to go under my make up. I love how evenly is smooths on and that my skin feels completely hydrated.

Kristina L.
I absolutely love applying this moisturizer! Definitely non greasy feeling, smooth, absorbs it completely! Leaving skiing feeling cool, fresh and revitalized but most importantly it moisturized my face perfectly!

Jasmine
When I use them in a nice warm bath my skin needs no lotion , amazing for New Mexico

Alexanna H
Quick view

Aqua Gel Exfoliator

Regular price

$39.00 $70.20

Regular price

Sale price

$39.00 $70.20
Quick view

Bathtime Mineral Salts

Regular price

Sale price

$28.00